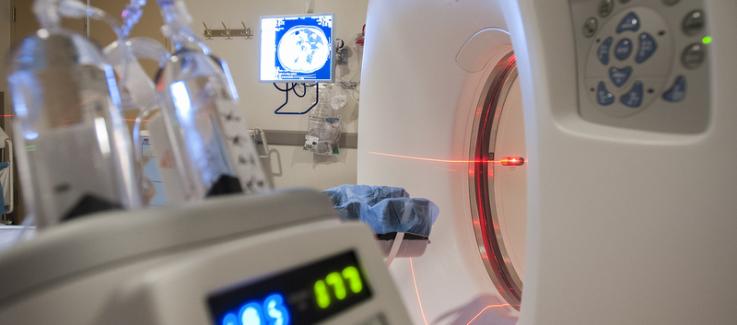 Queen's University has a full training program in Diagnostic Radiology. The Royal College of Physicians and Surgeons of Canada Specialty Training requirements in Diagnostic Radiology serve as the framework on which the program is structured. The program strives to achieve a high standard of knowledge, skills, and performance consistent with that of a general radiologist. The training is considered adequate to prepare the trainee for the general practice of radiology or for further sub-specialty training and for the specialty examination of the Royal College of Physicians and Surgeons
The processes involved in acquiring the knowledge, skills and attitudes necessary to become a diagnostic radiologist may vary from one institution to another. The responsibilities of the Queen's Faculty are to teach, to serve as role models, and to provide the opportunities for a trainee to acquire the technical expertise and experience which is essential to his/her academic and service commitments.
At Queen's we maximize the opportunities to learn from the abundant clinical material to which we are exposed. We provide an opportunity for all trainees to be intensively involved in all areas of diagnostic imaging from early in their training program.
Please do not hesitate to contact us if you have any questions about our program.  I look forward to hearing from you.
Ben Mussari, MD, FRCPC
Postgraduate Program Director